JOBBANK Employers & Recruiters Program
---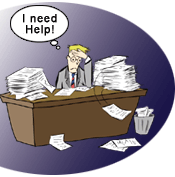 Need help? The medical JOBBANK at ArabMedicare.com is a cost-effective staffing & recruitment section for recruiters, international employment agencies, and employers seeking top quality medical candidates from the around the world for positions in the Arab World.

Staffing & Recruitment Solutions
Participation in our Employers & Recruiters Program includes:

Free posting of open positions and requirements online (1-3 jobs only).

Access to top medical professionals for the Arab healthcare market.

Logo Display, Hyperlink, Company Profile, and Contact Details.

Promotions at major medical events and conferences.

Promotions in leading regional journals and publications, and internet sites.

Special promotions and advertising opportunities on ArabMedicare.com.

Monthly Activity Report about visitors to ArabMedicare.com's JOBBANK.
For more information or to put the power of ArabMedicare.com to work for you, contact: jobs@arabmedicare.com today!!
To post your jobs online or to advertise, Click here!
Last Updated: 29/OCT/13