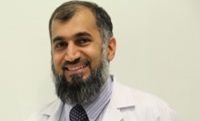 Innovation is the Need of the Hour in Stroke Care

By:
Dr. Suhail Abdulla Al-Rukn, Neurology Consultant and Stroke Specialist, Neurology Department at Rashid Hospital-Dubai Health Authority | President of Emirates Neurology Society

Brought to you by Boehringer Ingelheim.
The ArabMedicare.com Neurosciences & Neurology Center provides a comprehensive, range of CME courses, assessment tools, quizzes, and other educational materials for healthcare professionals serving the Neurosciences & Neurology profession.

To receive news and updates about Neurosciences & Neurology topics in the Arab World register here.